BMFA Northern Area 'ZOOM' Committee Meeting – Wednesday 6th October 2021 (7.30pm)
The BMFA Northern area, are holding their next committee meeting on Wednesday 6th October 2021 (7.30pm) utilising the online 'ZOOM' meeting platform.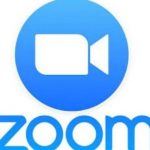 Each area club is entitled to have one voting delegate at the committee meetings.
Other club members are welcome to attend (subject to meeting space availability). If the meeting is oversubscribed, this will be managed on a first come first served basis. Only the nominated area delegate or their representative, has voting rights at the meeting. Please click the form link below to complete your meeting registration and attendance details:
You should receive an email within a few minutes of submitting the registration form, with the meeting log in details. If you do not receive the email and log in details, please contact the BMFA Northern Area PRO (details below).
A reminder email and the meeting agenda will be circulated to all registered attendees, a few days prior to the meeting.
If you have anything you wish to be included on the agenda, please let the area secretary or PRO have the details, at least 7 days prior to the meeting.
Provisional Meeting Agenda
Meeting voting strength (1 club 1 vote).
Apologies for absence.
Correction and adoption of the 29th April Meeting minutes.
Matters arising from the 29th April Meeting minutes.
Correspondence from officers.
Officer's reports.
Comments on officer's reports.
Discuss any items from BMFA Full council meeting.
Area AGM.
Article 16 Updates.
Indoor flying events.
AOB.
It is asked that club secretaries please circulate the details to their club members.
Martin Lynn,
BMFA Northern Area Public Relations Officer (PRO).
Email: martinlynn59@gmail.com
Mobile: 07802 725 231