BMFA Northern Area Achievement Scheme Training & Testing Days 2023

The BMFA Northern Area achievement scheme coordinator Charlie Lee is organising 2 achievement scheme training and testing days in 2023.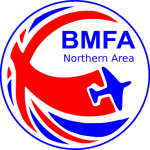 The dates for 2023 are:
 Sunday 7th May 2023 @ Pontefract (PANDAS)

Saturday 16th September 2023
@ (PANDAS)
(details will follow nearer the date)
If you are an instructor or examiner and can help out at any of these events please let us know by clicking the link below and filling in the short form with your details:
Examiner & Instructor Availability 2023
The idea of the days is that members who are interested in either taking a test or need any advice or tuition can come along. Examiners and instructors will be on site to help and assist.
Please make sure you have the following with you if you are attending any of the days:
BMFA Membership Certificate.
Proof of Competence under Article 16.
A suitable aircraft to take any test or practice with.
For any further information or details please contact:
Charlie Lee Mobile: 07597 156 908
Email: achievements@northern.bmfa.uk
BMFA Northern Area Achievement Scheme Coordinator
OR
Martin Lynn Mobile: 07802 725 231
Email: pro@northern.bmfa.uk
BMFA Northern Area PRO