The BMFA Northern area committee use the online meeting platform 'ZOOM' to hold the area meetings.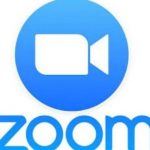 Each area club is entitled to have one voting delegate at the committee meetings.
Other club members are welcome to attend (subject to meeting space availability). If the meeting is oversubscribed, this will be managed on a first come first served basis. Only the nominated area delegate or their representative, has voting rights at the meeting. 
The next meeting is scheduled for
Wednesday 26th April 2023
2023 BMFA Northern Area Online 'ZOOM' Committee Meeting Dates
(All the meetings will commence @ 7.30pm)
Wednesday 6th September 2023
The Northern area meetings are scheduled to be held in the week before the BMFA Director or Area Meetings. The Northern area delegate (John McNamara) represents the Northern area at these meetings and is the area liaison between the area and the new members director.